Kick back, relax, and let your creative spirit shine as I instruct you step by step in the painting process....Create your own Masterpiece!!!! A BYO refreshment event with locations in Miller Place and Bellport. See the list of scheduled events ....just click on the date below and purchase your tickets on-line or call 631-219-7107 to book your private event.
'PAINTING NIGHTS' SCHEDULE BELOW
MARCH 27TH PAINTING NIGHT @ VINCENSO'S OF MILLER PLACE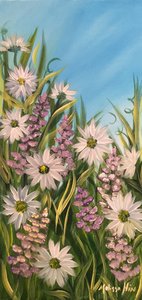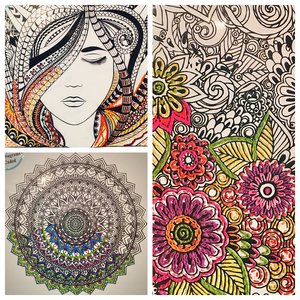 'ZEN ART'... FRIDAY SESSIONS
Join our friday morning 'Zen Art Sessions'.... experience a sense of calm and peace as we begin with simple 'guided mediation' and then emerse ourselfs in a 'creative art for the soul' experience. No previous mediation or art experience required!!! Give it a try!!! 4 classes per session .. friday's 9am-10am.. Feb. 15th, 22nd, March 1st, 8th 2019 ....All 4 sessions inculded for one price of $65 ....Meditation exprience guided by Margaret Stolze M/S RN, Nurse Practitioner ... Art Experience guided by Melissa Hin B/A SW, B/A Art, Art Life Coach
'EBRU SCARF' PAINTING NIGHT .....to be announced
Create you very own hand painted silk scarf 74"
Float ink on top of the prepared surface and together we dip your scarf on top of the design. It FUN EASY and you will love the final result!!! $45