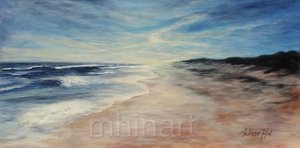 Weekly ADULT Instructional Painting Sessions...For beginner and experienced artist alike...
Benefit from a group studio setting where you will progress quickly with both individual instruction and group interaction... at an affordable rate. Class fee available upon request.
WEDNESDAYs 10am-12pm, 1-3pm, 3:30 - 5:30pm, 6:30-8:30pm .
@MDH CREATIVE ENTERPRISES of Miller Place NY
Youth classes
MONDAY 11am-1pm grades 5-12 ..... Friday 10:30-12pm grades 1-5
Call 631-219-7107 for more info. Or to join!!
You can also contact me thru this website.
PAINTING NIGHTS VIDEO!!!! WATCH AND SEE WHAT IT IS ALL ABOUT!
CALL TODAY TO ENROLL IN OUR NEXT PAINTING FOR PLEASURE CLASS!
Kick back, Relax and let your creative spirit shine!!! Create your own masterpiece with a group of your friends....I will instruct you in the painting process until you all reach a completed painting. A BYOB and Wine event offered at 2 sites. Call 631-219-7107 to book a private party or corporate event!!! You can also contact me thru this website.
__________________________________________________________________________